All garden and outdoor furniture requires regular and thorough maintenance, even if it's made of durable and wear-resistant materials. In particular, the owner of such furniture needs to know how to refresh its appearance at the end of winter, before the first warm days.
Why does the furniture need refreshing?
Ideally, winterizing garden and outdoor furniture should involve indoor storage – but this isn't always the case. Throughout the winter, sitting in the open air exposes the furniture to various adverse impacts, such as:
excessive moisture (including due to the melting snow on the surface of furniture);
abrupt temperature fluctuations;
direct sunlight, etc.
Due to these factors, even the highest-quality benches, outdoor tables, sun loungers, and other landscape furniture can deteriorate in appearance mildly during the winter months. Fortunately, you can restore the appealing and neat appearance of your furniture using certain simple methods.
Ways to refresh the garden and outdoor furniture:
Teak oil can be used to refresh the appearance of the furniture after winter and properly prepare it for spring and summer. This multi-component product is widely used in wood treatment. The oil extends the life of the wooden elements of garden furniture by protecting the wood from adverse external influences, preventing cracking and excessive drying out. Teak oil absorbs well into the wood, giving it a beautiful tint.
High-quality water-based varnishes are also well suited for protecting and refreshing the wooden elements. When the varnish dries, it forms a dense layer on the wood surface, protecting the furniture from moisture and giving it a shine. Besides, the varnish can somewhat mask small scratches that may appear on garden furniture during its use.
The stainless steel parts of furniture do not need to be coated with any compounds. It's enough to wipe them with a soft cloth to restore their shine. If there is dried dirt on the steel, you can remove it with warm water and a soft sponge.
As you can see, refreshing garden furniture after winter is not difficult at all. Careful maintenance will ensure the furniture remains beautiful and functional for a long time.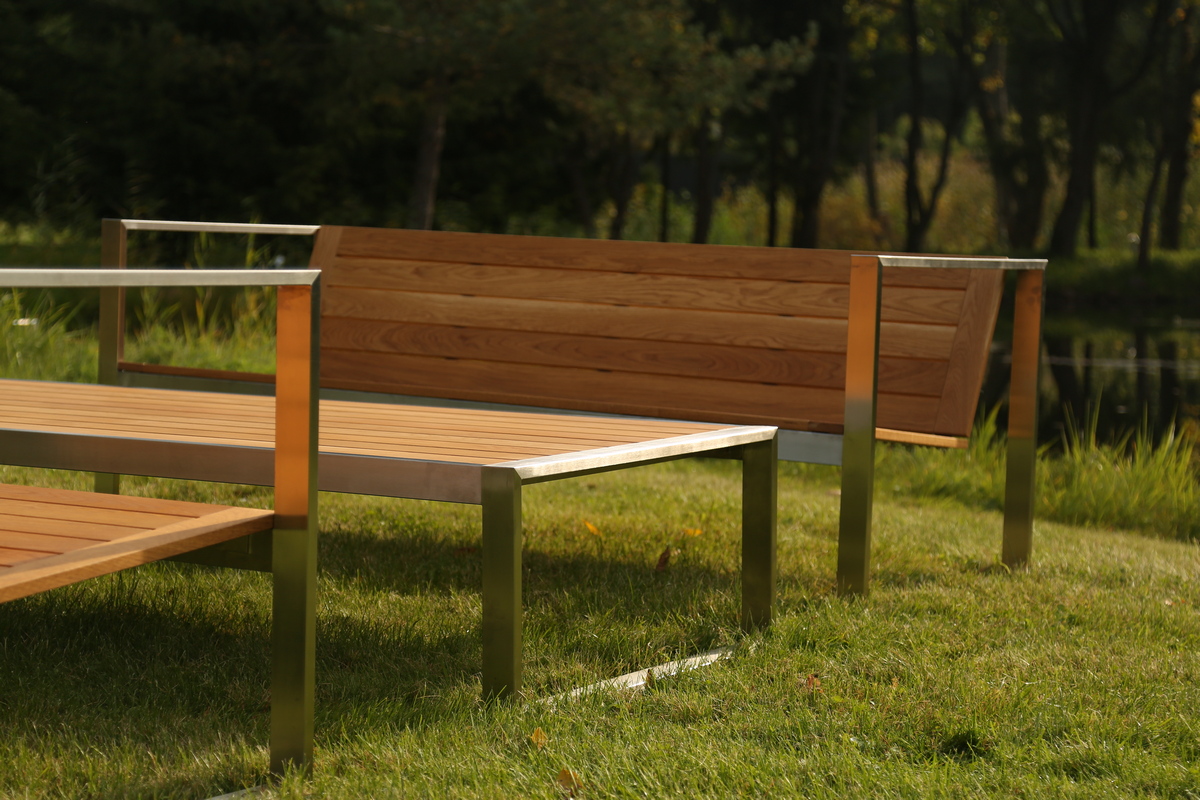 >